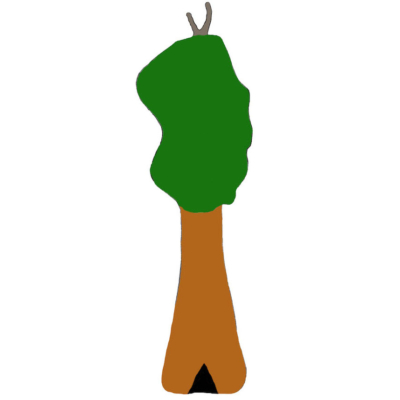 Sue Cag is a musician, writer, artist, photographer, and nature preservationist. She is an accomplished guitarist and songwriter with several albums and singles released under the band Folkstar. She founded ilovetrees.net, a website of creative prose about trees. Her essays, photography, and videography have been published in print magazines and online media. Deeply inspired by primeval forests and ancient trees, her writing delves extensively into our relationship with nature and the devastating loss of wild spaces. She has spent the past decade studying the giant sequoias in the Sierra Nevada mountains of California and, after achieving her goal of visiting all of the sequoia groves, is currently writing a comprehensive book about her experience.
---
I have visited some of the biggest and oldest trees on the planet. I've walked through the most intensely beautiful forests anyone can imagine. I spend most of my time in the woods, as an explorer of nature, especially native trees and old-growth forest. I write. I photograph. I research. I lament the lack of mindful connection with our world.  ~ Sue Cag
---
Guest Contributor:
Kim Dicso is a singer-songwriter, multi-instrumentalist, prosaist, hiker, traveler, vegan, and contributing author of nature writing for ilovetrees.net. Find her music at folkstar.net.
---
Photography & Videography:
All photos and videos on ilovetrees.net or produced by ilovetrees.net are owned by Sue Cag and/or Kim Dicso. All Rights Reserved. Photos and video may not be used without permission.
---
A collection of Sue Cag's published writing, photography, and music.
The May 2022 issue of National Geographic magazine features a gatefold poster by Sue Cag

The gatefold poster inside
---
The May 2022 digital edition of National Geographic and the online article "The Future of Forests" features video by Sue Cag
---
The National Park Service applied Sue Cag's data to estimate the number of giant sequoias killed by the Castle Fire in their research study titled "Preliminary estimates of sequoia mortality in the 2020 Castle Fire."
---
Written Articles:
---
Songwriting / Music:
Full Albums:
Singles:
---