When I leave my wooded neighborhood and pull into Holly Shelter from Route 17, I'm always struck by how exposed and hot I feel, even when it's not the middle of the blistering summer. The dusty roads lead through fire-scorched pine savannah, then fields and bogs. There's not much cover here, but stop and look closely and you'll find an amazing diversity of life.
Swallowtail butterflies are swarming. They fly across my view and pounce on the hip-high yellow thistle that lines the road. This plant is also called "horrible thistle," presumably because it's covered with menacing thorns. Cinnamon fern and wildflowers appear along the drive and the long dusty road changes the color of my car to a tan gray as the dirt clings on and I can hardly see out the windows. I turn the wrong way down an unmarked road, but I'm not worried because it's usually how I find something new.
I've been coming to Holly Shelter for years. It's big, but I know where to find the threatened venus flytraps that are native only to the Carolinas, within 60 miles or so of Wilmington, NC. They blanket the ground, so low you might miss them as they are disguised by other plants and grasses. I also know where the alligators are, and the turtles, bullfrogs, coots, herons, wild blackberries, pitcher plants, bog laurel, and wild iris.
I walk down side roads and through fields. I admire the bright yellow pitcher plant flowers and the vivid red mouths and long eyelashes of the venus flytraps. I look closely at a Virginia chain fern leaf from last season and notice how the sunlight highlights all the intricate pathways along each leaf.
I find all sorts of other wildflowers and ferns I can't identify. It's spring and life and color surrounds me. Small cypress trees line bogs next to what were previously farm fields and logging operations. Hawks dip in the air and land on far away branches. The white and pink flowers of wild azaleas dot the landscape in the dry grasses below longleaf pine trees. I walk through a field of heartwing sorrel and crimson clover. I find plenty of deer tracks, but no bear tracks as I've seen in the past.
The sun sinks lower as I walk along the waterfowl impoundment area. A snake plays dead as I approach, while several others race through the water. A very large turtle allows me to sit nearby and observe. I listen to the bullfrogs belch and zip back into the water as I walk by. How can they sense me?
This land is teeming with diversity seldom explored. I see few other people here, and unfortunately they're always hunters, even in the off-season. More people should claim this space for hiking and nature exploration. Holly Shelter is our public land, a natural wonder available for all of us to immerse ourselves in the wildness and beauty of our area.
---
---
Holly Shelter Game Land consists of 63,494 acres in Pender County owned by the State of NC and managed by the NC Wildlife Resources Commission. Primarily used for hunting, the land is also available for hiking and nature exploration (with no hunting permitted on Sundays). The gates are closed for the summer/off-season in May, allowing only walking or biking access. The approximate coordinates to enter from Hwy 17 are 34.409968, -77.656676 or enter across from 7471 Shaw Hwy, Rocky Point. Contact: (910) 259‐5555.
---
Holly Shelter Map: http://ncwildlife.org/Portals/0/Hunting/Game-Land-Maps/Coastal/Holly-Shelter.pdf
Game Land Rules: http://ncwildlife.org/Portals/0/Regs/Documents/Game-Lands.pdf
Management Plan: http://ncwildlife.org/Portals/0/Hunting/GameLand-Plans/Holly-Shelter-GLMP.pdf
---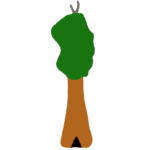 About the Author:
Sue Cag is a musician, artist, writer, photographer, and nature preservationist.
---
All photos and video by Sue Cag. All Rights Reserved. Photos and video may not be used without permission.
---
PHOTO GALLERY

All photos by Sue Cag. All Rights Reserved. Photos may not be used without permission.
SaveSave
SaveSave
SaveSave