A great blue heron tiptoes through the marsh grasses along the shore, her tall stilt-like legs bending backwards at the knee. I've seen herons several times here and I always stop and stare in awe. I'm enamored by their stealth and grace as they forage in the waters. While watching, I'm distracted by a pileated woodpecker knocking on the wood above my head, but despite craning my neck, I can't see him. Mallard ducks float gently by on the lake, sometimes splashing water over their faces. I accidentally come upon a goose roosting on her secluded nest. She is unusually quiet despite my proximity as I softly back away. My ears turn toward the sound of large flapping wings as a hawk swoops and glides up to a branch just out of sight. I walk slowly so I don't miss these things, and I think I could probably spot most of our native birds here, and a lot of our wildlife.
Greenfield Lake contains a natural landscape of trees and wildlife that is richer than anywhere else in the city. Perhaps most striking are the prevalent cypress trees with their unique flared bases. Hundreds stand along the banks of the lake, grow in the water itself, or soar above the soft wet grasses next to the path. Their knees jut up all over the place, from small rock-like mounds to stalagmite-like protrusions almost as tall as a person. Spanish moss drapes from their deciduous branches, gently swaying in the breeze. There are also many other species of grand trees here including oaks, magnolia, and pine. These are mature trees; large old oaks, thick magnolias, and patches of aged longleaf pine. A unique sweet gum tree that grows squat and branches out like a maple always catches my eye. Scores of flowering azalea, often a sea of saturated pink, cover much of the area in between the trees. Lovely white dogwood flowers fill the space between the azaleas and the canopy above.
While standing near the edge of the lake I see an alligator swim swiftly through the water and then hide, barely poking one eye above the surface. There aren't many alligators in our area so it's always a thrill to see them. Their appearance makes me think of dinosaurs, prehistoric life, and danger. I feel some kind of deep connection, like an umbilical cord binding me to the natural world. I'm not alone in my sentiments as several other people point out the alligator's location to me as I pass by on the path, not wanting anyone to miss out on the remarkable sight. One young woman's eyes open wide and bright, lit up with excitement, as she eagerly shares everything she knows about the alligators she has seen; when, where, frequency, size, etc. Although I usually like to be alone during my nature walks, this delight from others is contagious and I can't help but smile about it.
There are a few "wilder" spaces here where nature creates the most remarkable beauty, but the park is by and large very manicured. If I search, I can find some native ferns, wildflowers, and secluded spots, but for the most part it's all clipped and mowed. The four mile paved path (going clockwise) starts at the water's edge by a playground and boat rental, then winds around the lake, over a picturesque bridge, through trees by a quieter neighborhood, past a memorial and wedding garden, and eventually close to the noisy road and back to the main parking area. Locals and tourists walk, jog, or bike along, regularly stopping to admire the plants and wildlife. The park is quite popular and it's easy to see why. Everyone can sense that the age and protection of this park has resulted in plentiful mature trees and beauty that only time can provide. Everyone appreciates getting close to the wildness of the trees, the herons, and the alligators. The experience immediately sparks and ultimately deepens our instinct to connect with nature.
---
From Cape Fear River Watch: Located near downtown Wilmington, Greenfield Lake was originally developed in the 1730s by Dr. Samuel Green to aid rice production. In 1912, when Tidewater Power Company extended its trolley lines to Greenfield Lake, it quickly became a popular recreation destination and a hotspot for lake activities. Diving boards, docks, bathhouses, and a pavilion were built. In 1918, the partners in downtown's Bijou Theatre opened an amusement park on the grounds, which ran for a season or two, complete with a roller coaster and a petting zoo. In 1925, the lake property was purchased by the City of Wilmington for $25,000. During the Great Depression, WPA workers cleared underbrush, landscaped the grounds, built terraces, and constructed the road that we know today as Lake Shore Drive. Greenfield Lake was the inspiration for the Azalea Festival. Local legend holds that physician Houston Moore was driving around the lake, admiring the beautiful flowers when he was struck with the idea that would become Azalea Festival, first implemented in the 1940s. Today, the lake boasts a five-mile paved pathway surrounded by beautiful scenic views of cypress trees draped with Spanish moss, vibrant pink azaleas, and local wildlife. The newly renovated amphitheater regularly hosts musical and theater arts events.
---
Further Note: Greenfield Lake is polluted by watershed runoff including fertilizers, litter, and waste from businesses, roads, and residents (including dogs). You can help by avoiding the use of fertilizers and chemicals, controlling litter and pet waste, and encouraging city officials to address the ongoing issue. Read this article for a glimpse into the problem: https://portcitydaily.com/local-news/2017/10/19/greenfield-lake-has-been-considered-an-impaired-body-of-water-by-nc-for-3-years-nws.
---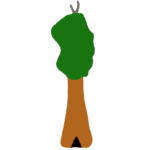 About the Author:
Sue Cag is a musician, artist, writer, photographer, and nature preservationist.
---
All photos and video by Sue Cag. All Rights Reserved. Photos and video may not be used without permission.
---
PHOTO GALLERY

---
All photos by Sue Cag. All Rights Reserved. Photos may not be used without permission.
---