Alder Creek Grove received the first snow of the 2020-2021 winter season, around 7″ over two days. Snow covered sequoia crowns like icing, changing their broccoli tops to cauliflower tops. Hopefully, the much-needed moisture will put out the SQF Complex / Castle Fire, a severe inferno that devastated half the grove.
RELATED: Giant Sequoias in the Snow
---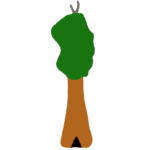 About the Author:
Sue Cag is a musician, artist, writer, photographer, and nature preservationist.
---
All photos and video by Sue Cag. All Rights Reserved. Photos and video may not be used without permission.
---
PHOTO GALLERY