Board Camp Grove was annihilated by the 2020 SQF Complex / Castle Fire. The fire burned so severely that it left a lifeless moonscape of gray ash where verdant sequoias once flourished. Dead giants, fully blackened from top to bottom, stand defiled and destroyed on steep mountain slopes. All is exposed to intense sun that creates a harsh glare, making the sequoia skeletons difficult to see. These big otherworldly trees have been reduced to black sticks on a hillside. Perhaps 90% of the grove burned away like this. I didn't count the trees, but there are approximately a dozen smaller sequoia survivors down the creek at the bottom of the grove, and about half that number higher up on the west side. The remainder of the once indomitable giants perished.
Board Camp and Homer's Nose groves are more or less next to each other (over a couple of ridges) and have remarkably similar layouts. Sequoias grow up and down steep south-facing slopes just below Salt Creek Ridge. I've looked across at both groves many times from the opposite side of the canyon. Sequoias stand below the huge rocks of Homer's Nose on the left and below Cahoon Rock on the right. Both groves have sequoias extending down long creeks. Their similarities are matched by the way they burned as well. Hot, south-facing slopes burned severely, while sequoias survived in the lower drainages. Homer's Nose is a larger grove though, and retains more survivors than Board Camp.
It's hard to look at the dead sequoias, especially if you knew these trees before. It was only one year ago when I walked among the giants of Board Camp. It's hard to believe this is the same forest. I clearly remember the vivid orange bark, the lush canopies, the wild branches and burls. Now, it's a graveyard of blackened and broken boles, snapped tops, and limbs scattered about the barren ground. It's devastating beyond what words can possibly express. In Board Camp as well as many other groves (including Alder Creek, Freeman Creek, McIntyre, Mountain Home, Homer's Nose, Garfield-Dillonwood, and Forgotten), I find myself repeatedly bearing witness to the loss of earth's irreplaceable giant sequoias. I am watching, in real time, the rapid disappearance of all that is green.
---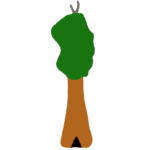 About the Author:
Sue Cag is a musician, artist, writer, photographer, and conservationist.
---
All photos and video by Sue Cag. All Rights Reserved. Photos and video may not be used without permission.
---
BEFORE AND AFTER PHOTOS (MOVE THE SLIDERS BACK AND FORTH)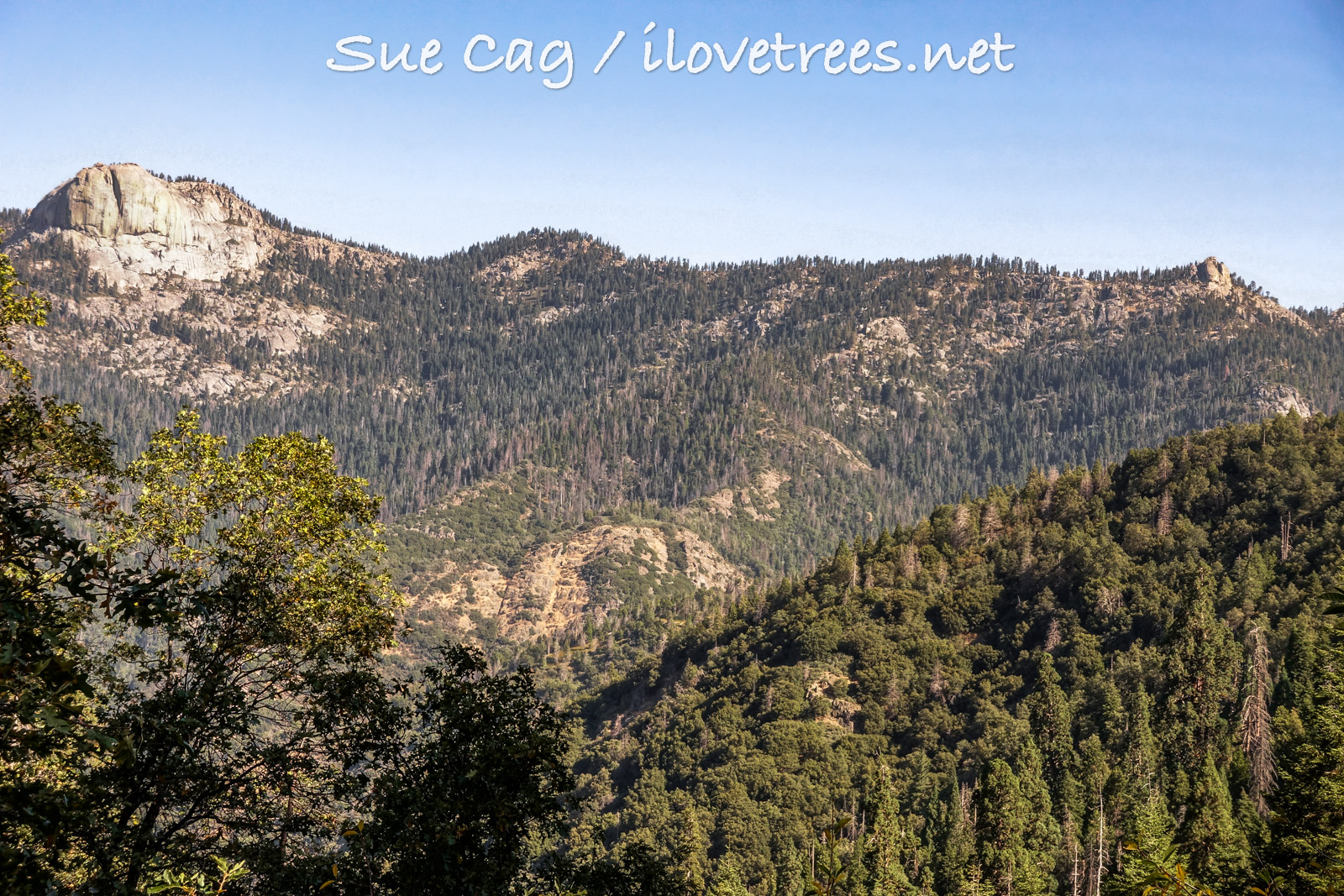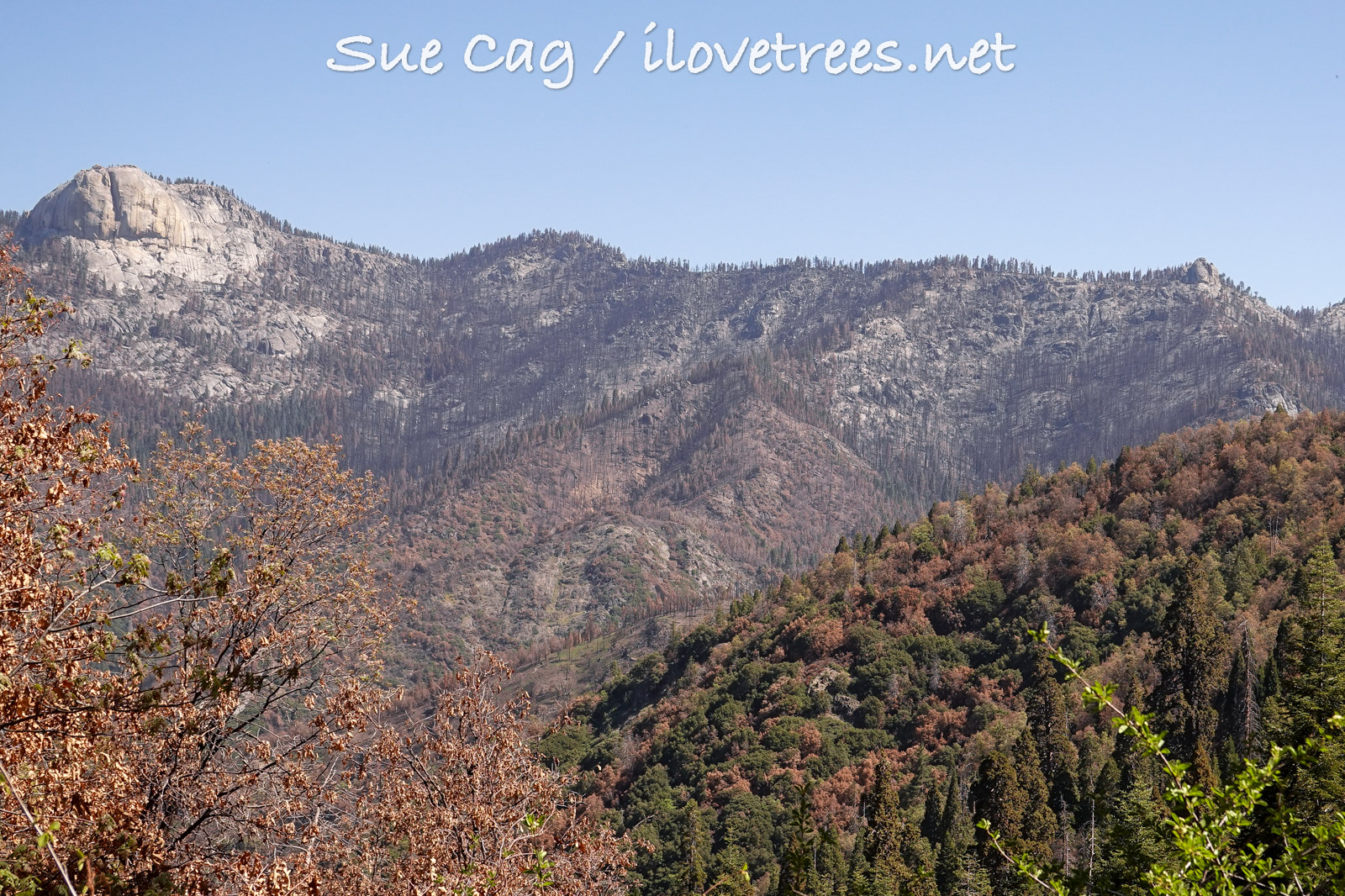 Homer's Nose Grove and Board Camp Grove before and after the 2020 SQF Complex / Castle Fire, as viewed from Garfield Grove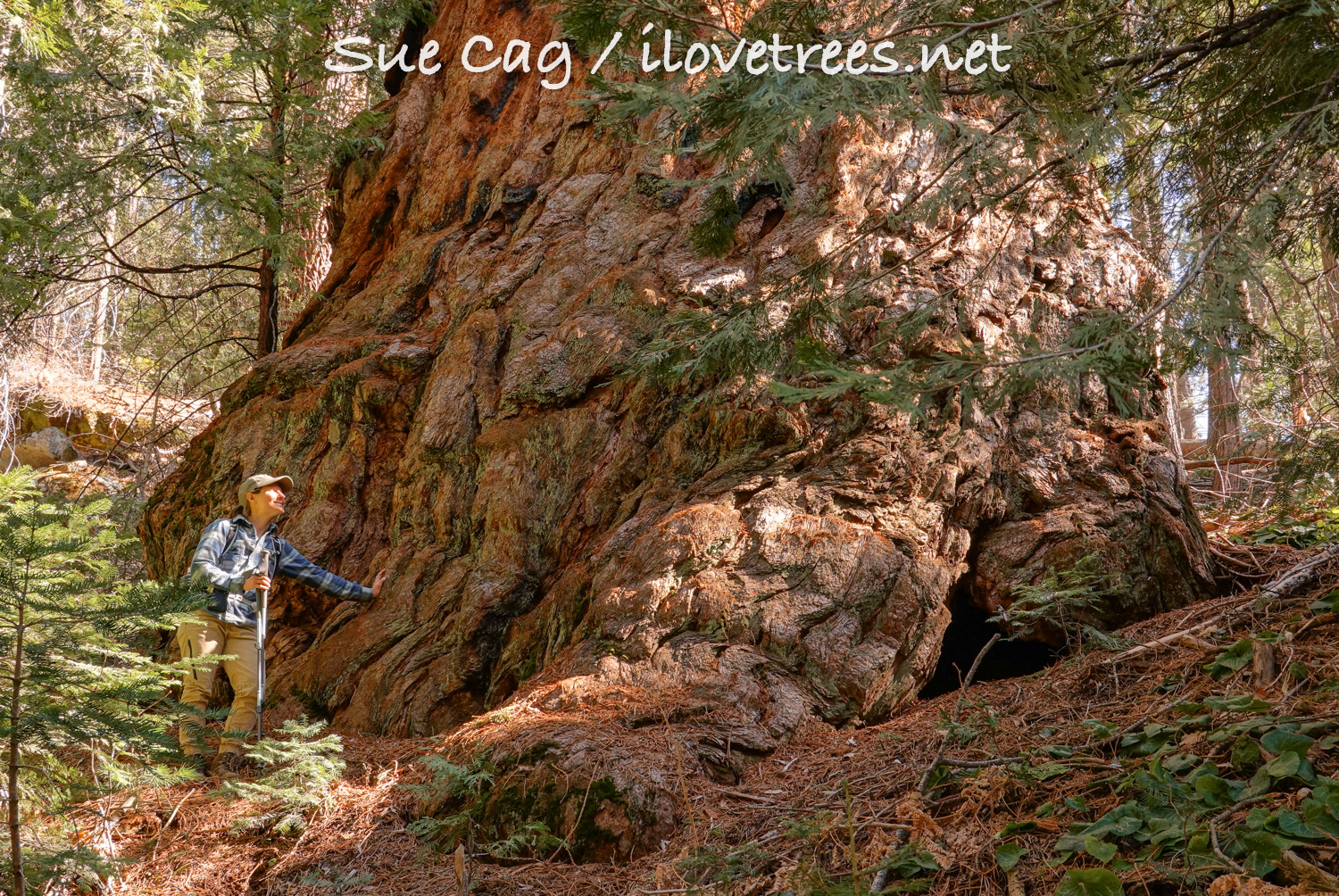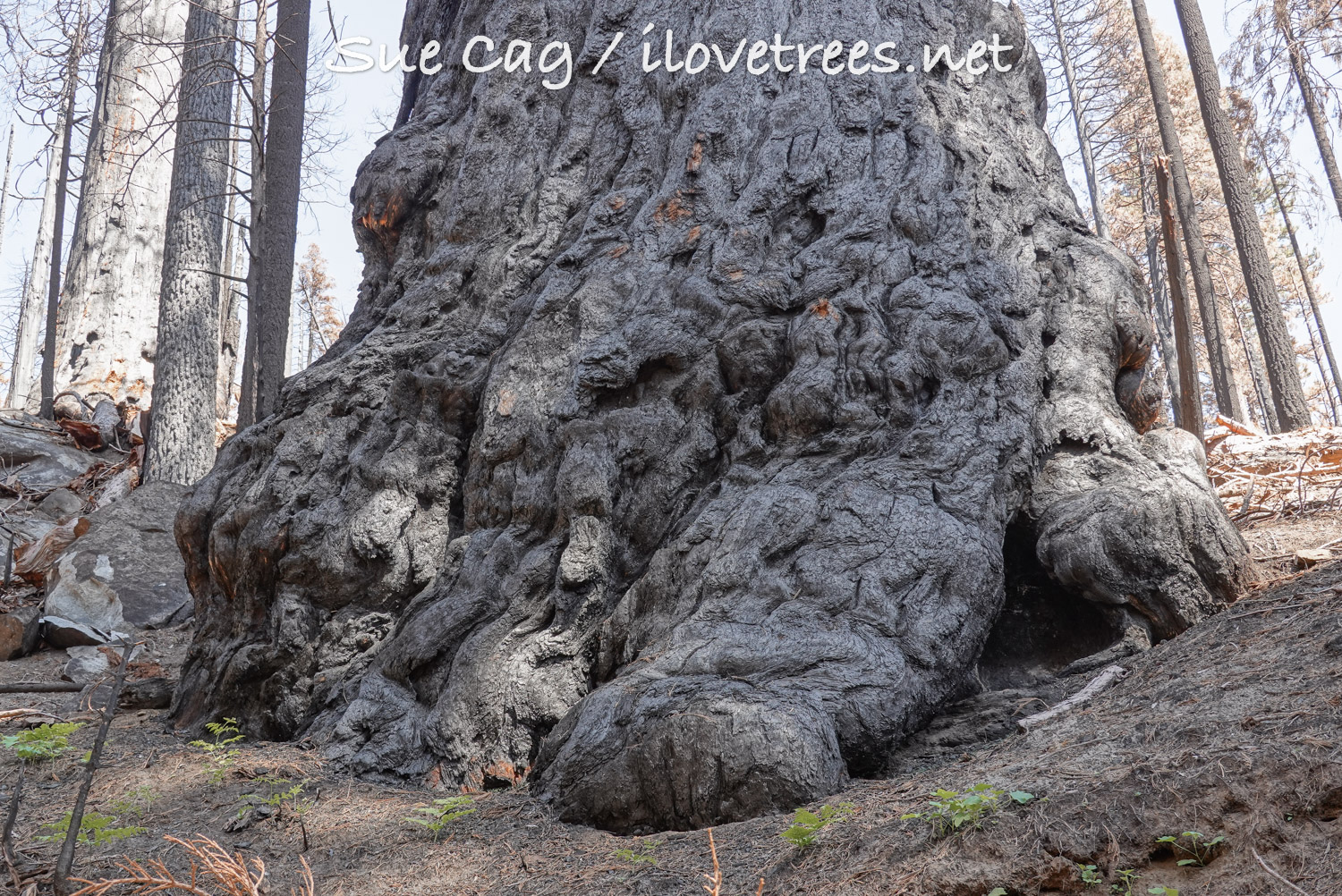 Board Camp Burly Giant before and after it perished in the fire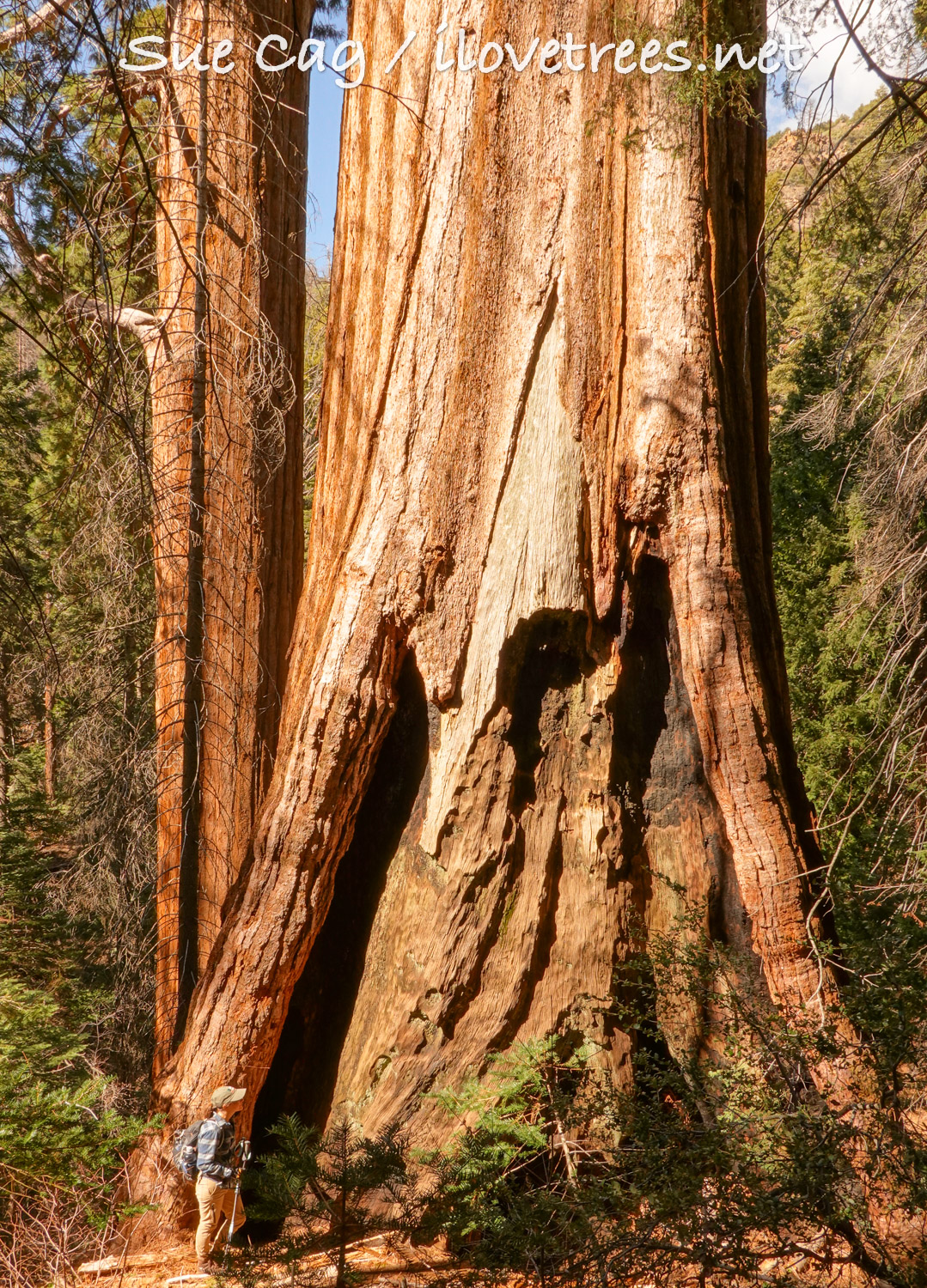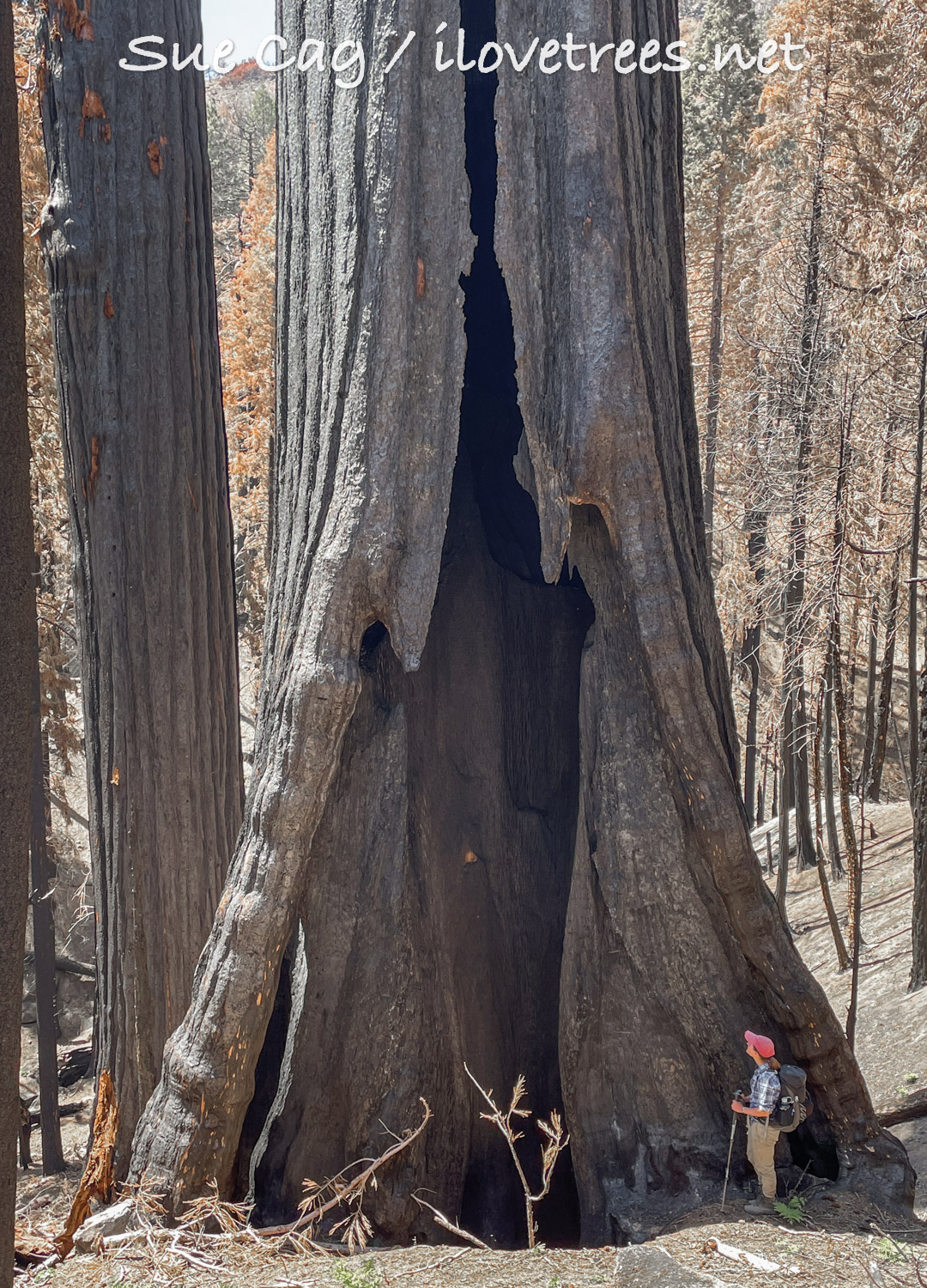 Board Camp sequoia killed by the fire – completely hollowed out on the inside and snapped off top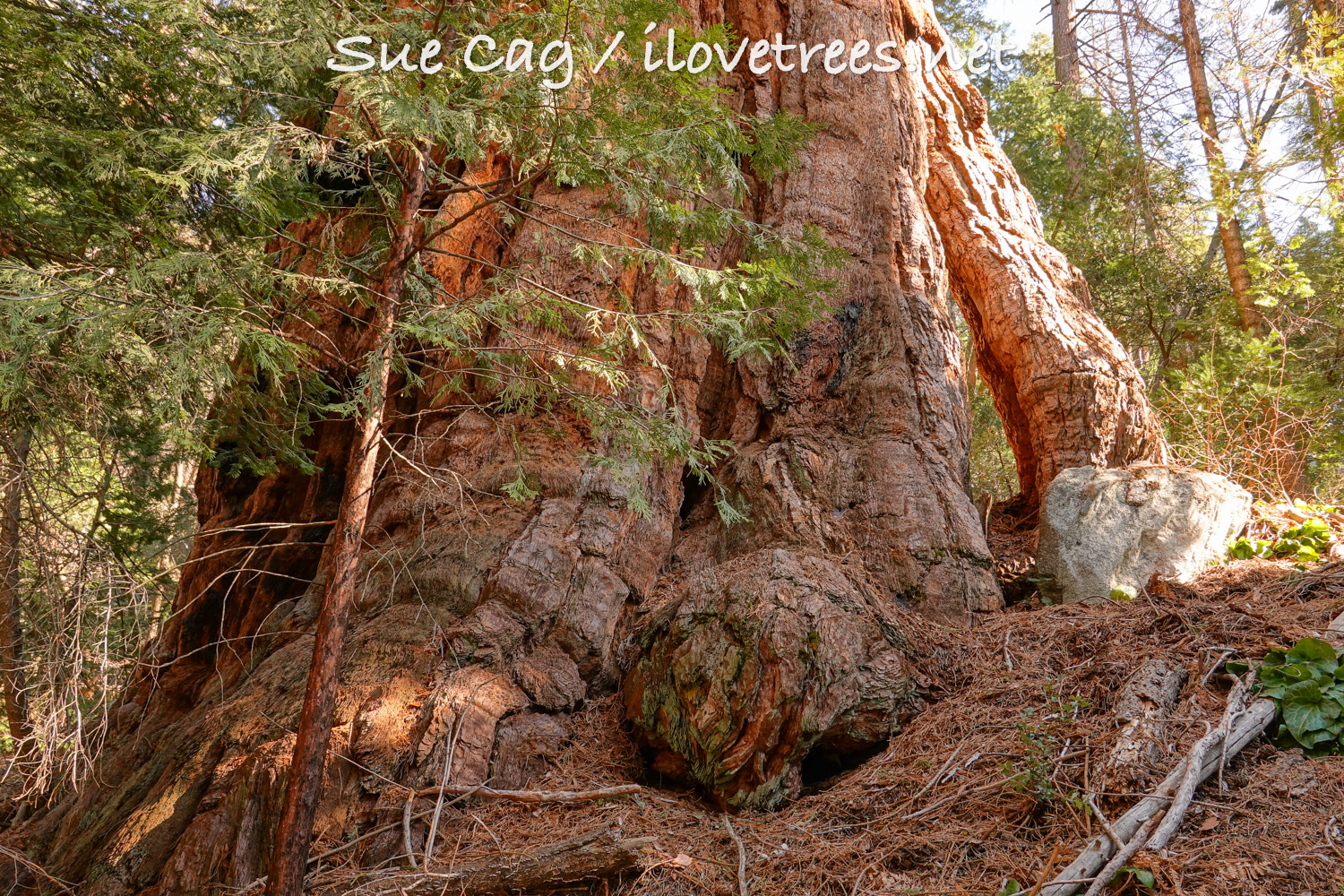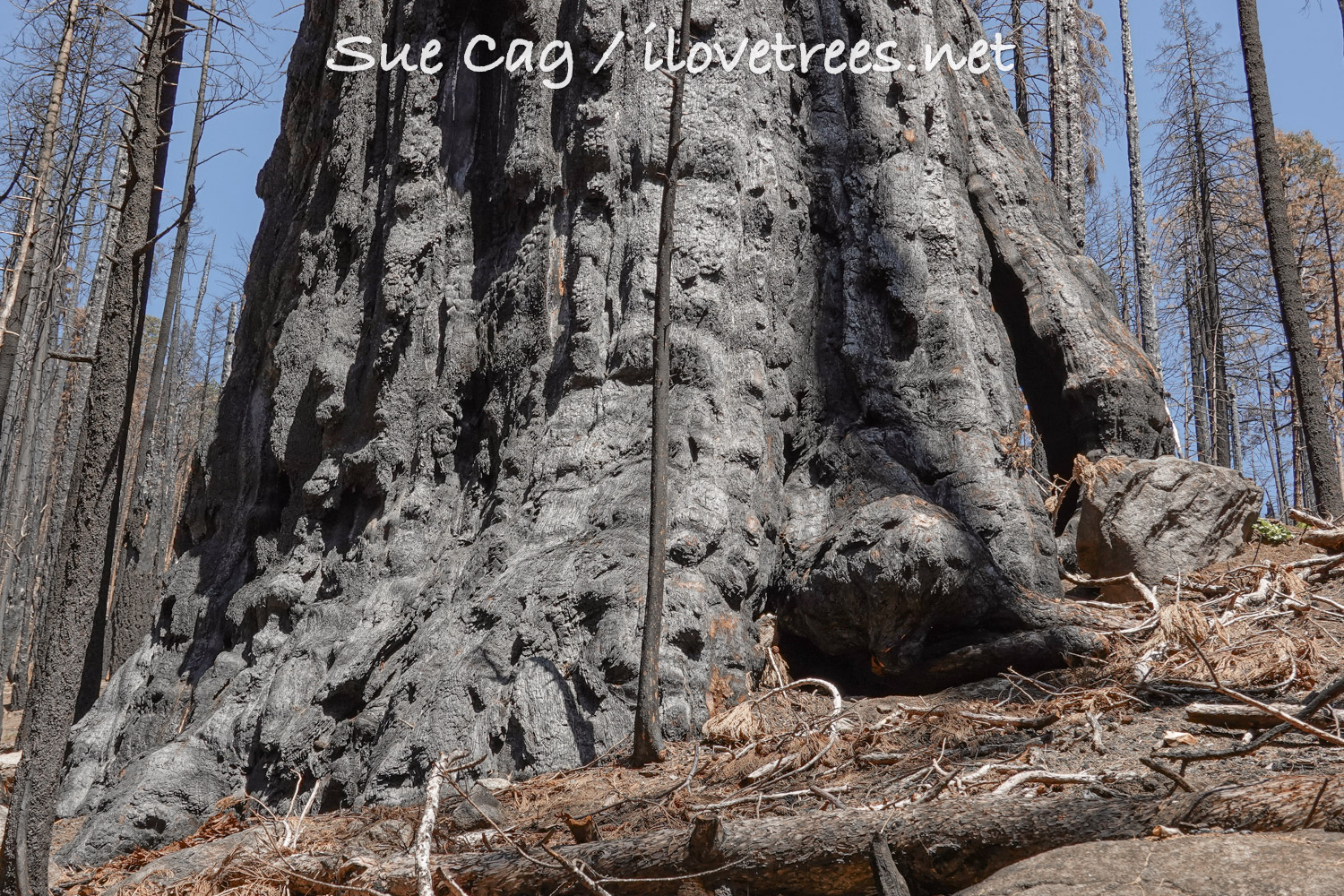 Huge downslope side of the dead giant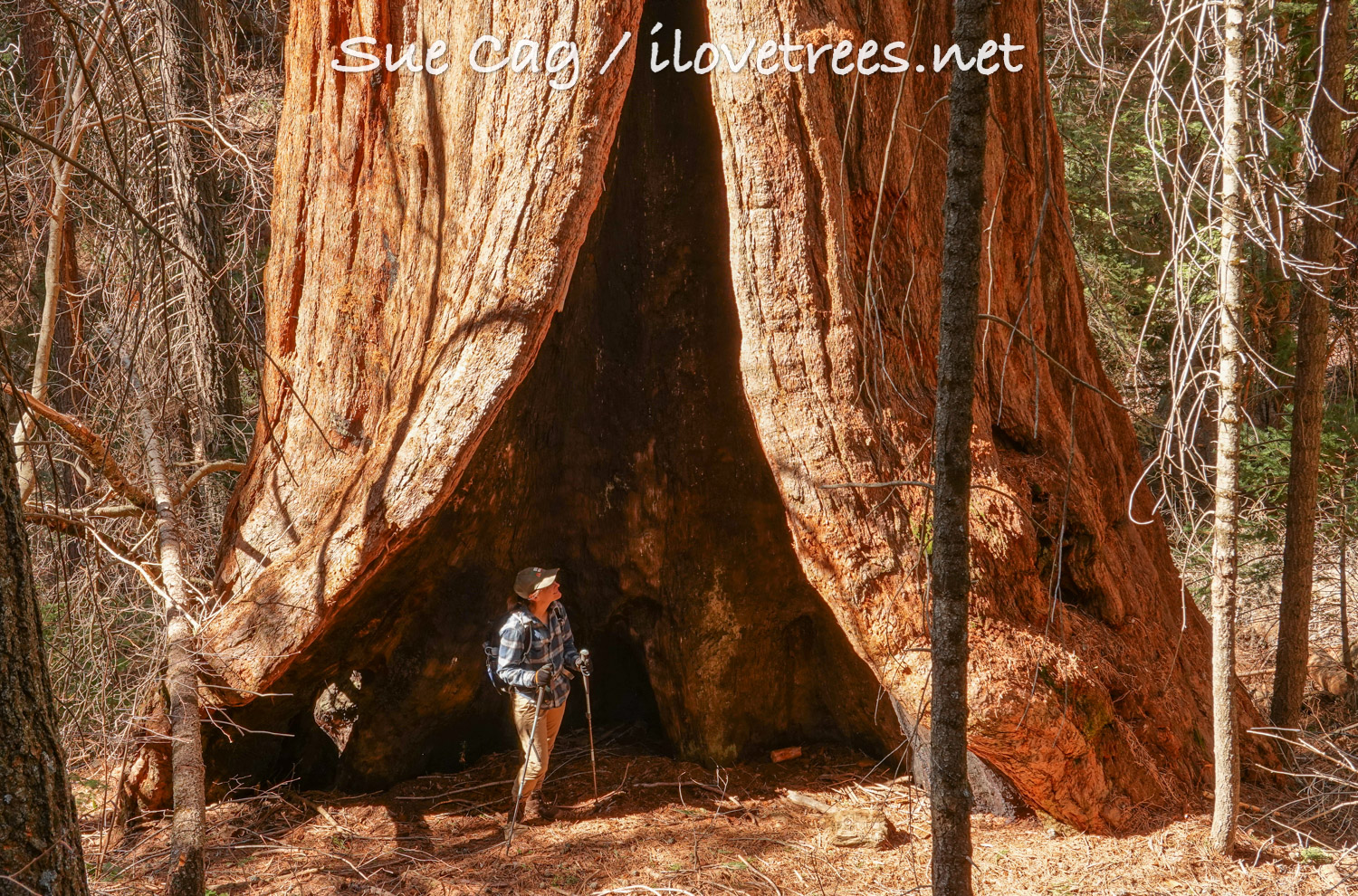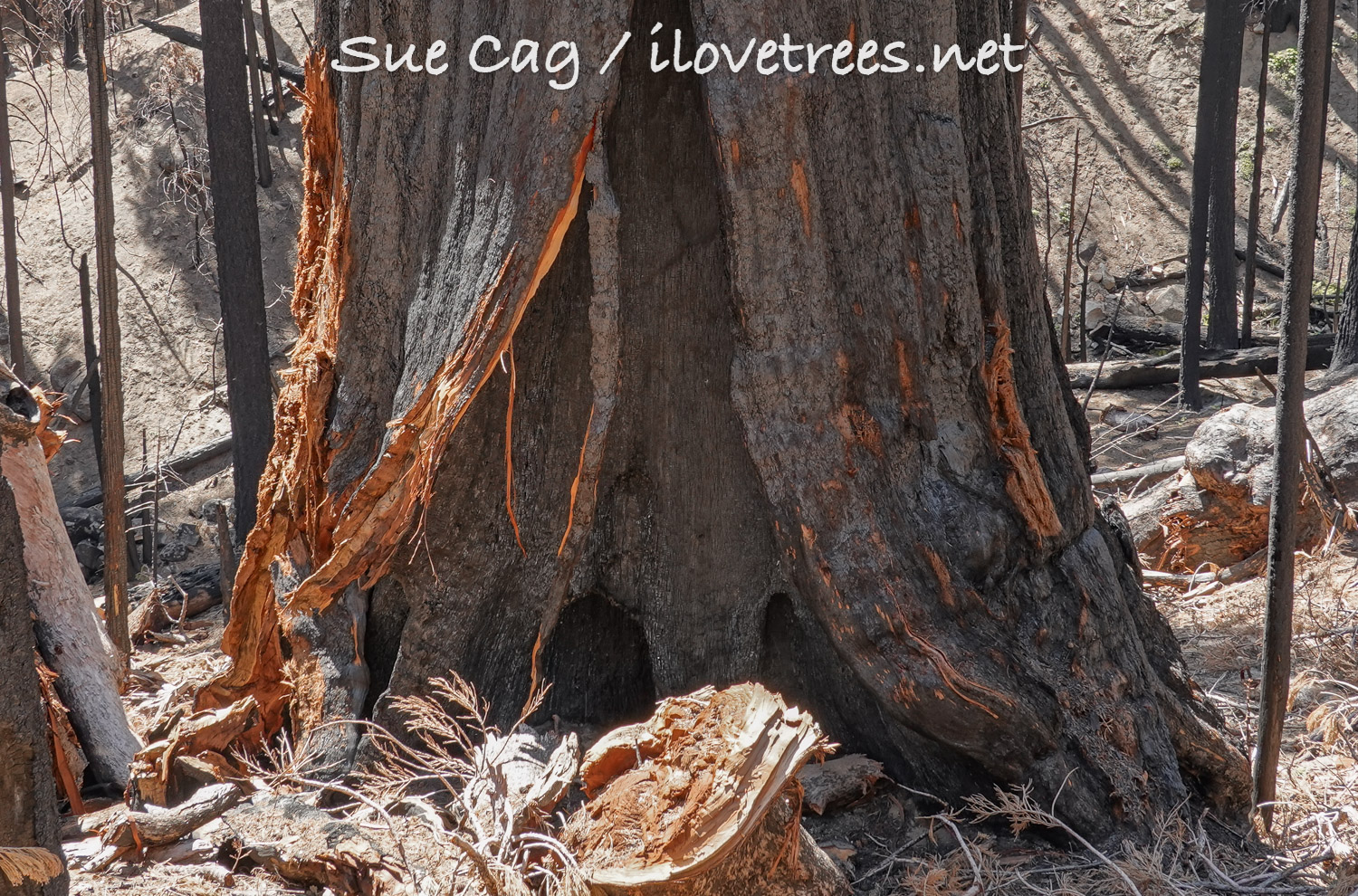 Yet another burned up giant in Board Camp Grove
FULL GALLERY OF BOARD CAMP GROVE AFTER THE CASTLE FIRE